Cool off this Christmas with festive BRITish specials. The Isle of Saint-Marie has secrets in store for its inhabitants, and Mrs Brown's Boys returns for not one, not two but three Christmas specials. Find all of that and more, on BBC BRIT.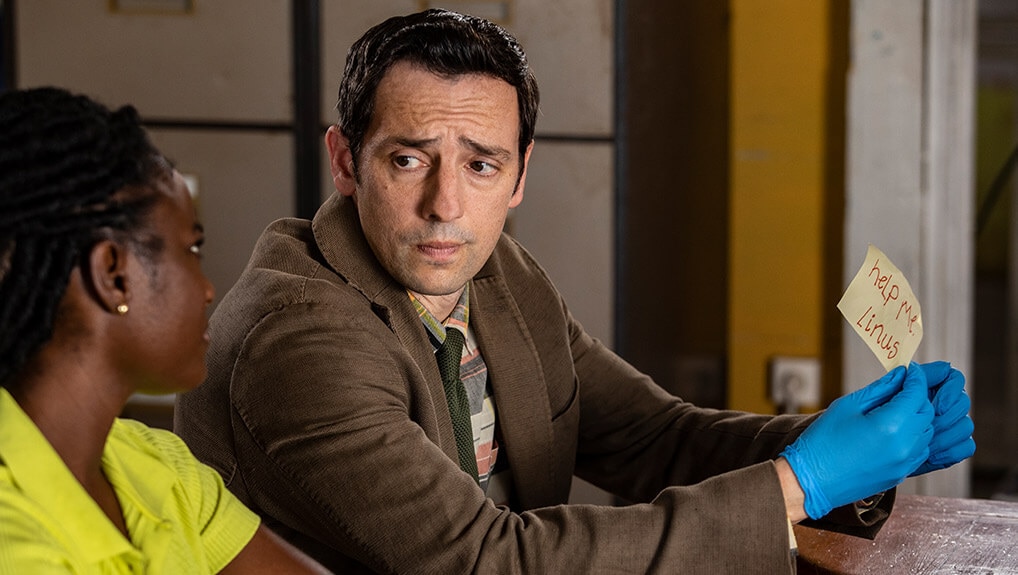 Death in Paradise 
Escape to paradise for a very mysterious Christmas…
Everyone is getting in the Christmas spirit, Neville (Ralf Little) is looking forward to a visit from his beloved Mum, Marlon (Tahj Miles) has picked up a beautiful Christmas tree and even Selwyn (Don Warrington) is looking forward to the Honoré Carol Service. But grisly news comes in the form of the death of a true-crime podcaster and novelist…Should old secrets be left to lie?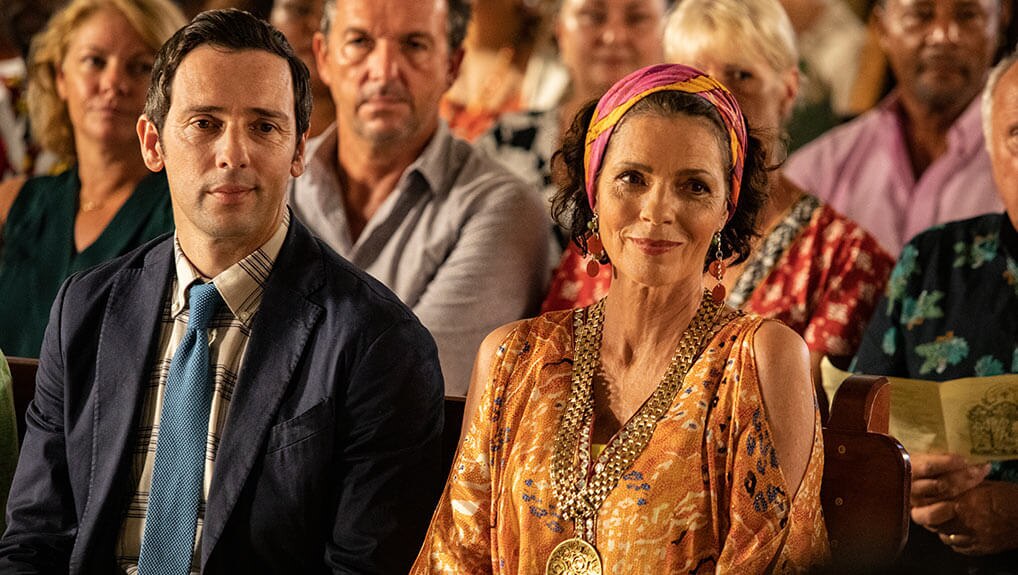 It stirs up questions about a cold case from Christmas 1977, a case Selwyn himself failed to solve. When the team find the podcaster's phone, they discover something deeply unusual and possibly even supernatural…could this be the ghost of Christmas past?
Meanwhile, could a chance encounter at the airport lead to a holiday romance for Neville? We certainly hope so!
Don't miss the Death in Paradise Christmas Special, 20:00 on the 26th of December on BBC BRIT.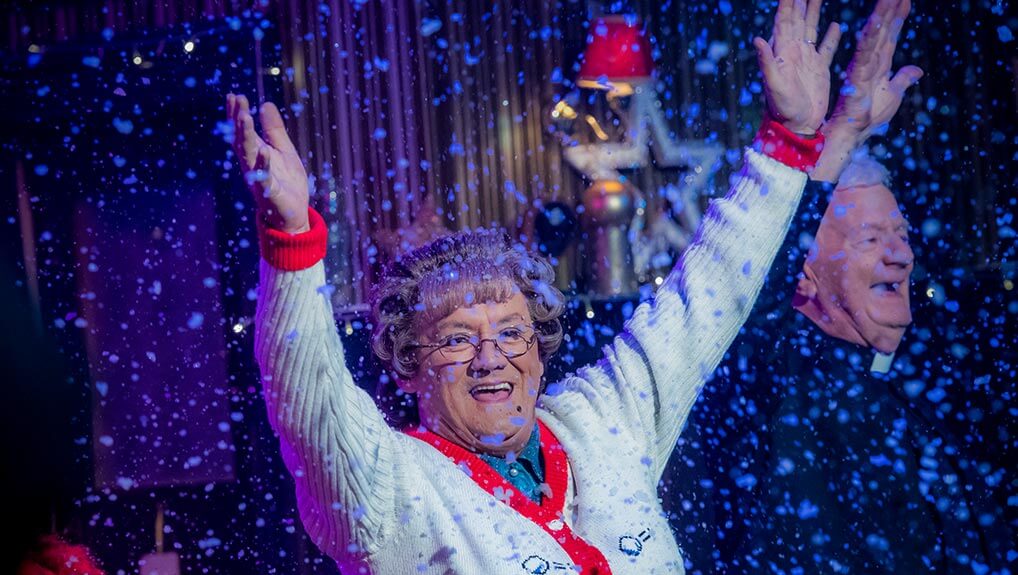 Mrs Brown's Boys 
There are three Mrs Brown's Boys Christmas specials to feast your eyes on this year! All will air Fridays at 20:00 from the 16th of December.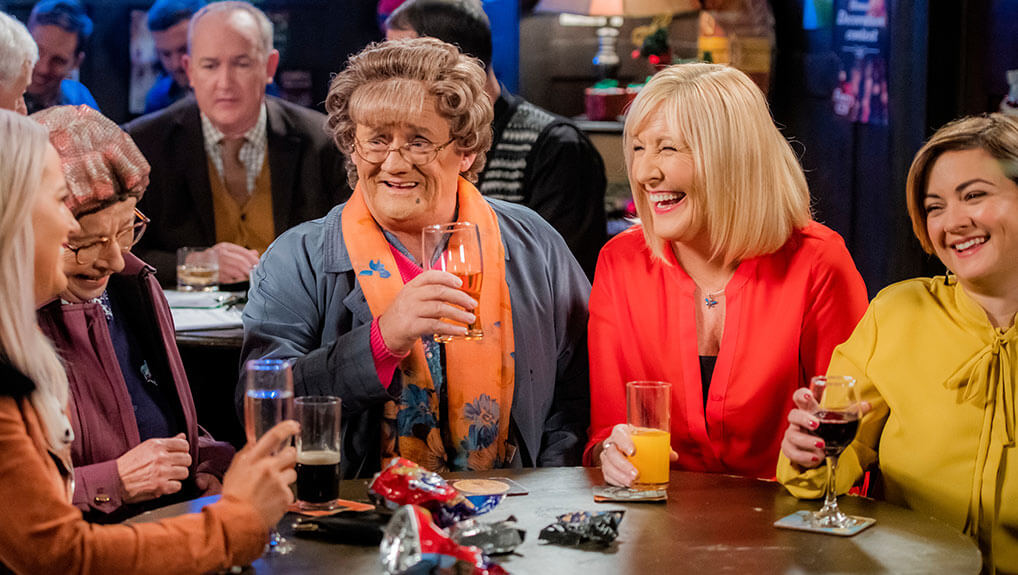 In the first, airing at 20:00 on the 16th of December, we visit Mammy (Brendan O'Carroll) and her clan for festive hilarity as Father Damian (Conor Moloney) has organised a pretty intense Christmas decoration contest. Agnes is keen for any opportunity to beat out her old nemesis Hilliary Nicholson (Susie Blake) and decides to enter! She plans to take the competition to the next level, but will she be distracted by the arrival of a gift from Dermot (Paddy Houlihan) and Buster (Danny O'Carroll): a 'wifi assistant'? The new toy confuses her to no end!
Meanwhile, Cathy (Jennifer Gibney) is up for a promotion at work and Buster gets the royal treatment while he prepares for an internet date. Surely nothing will go wrong…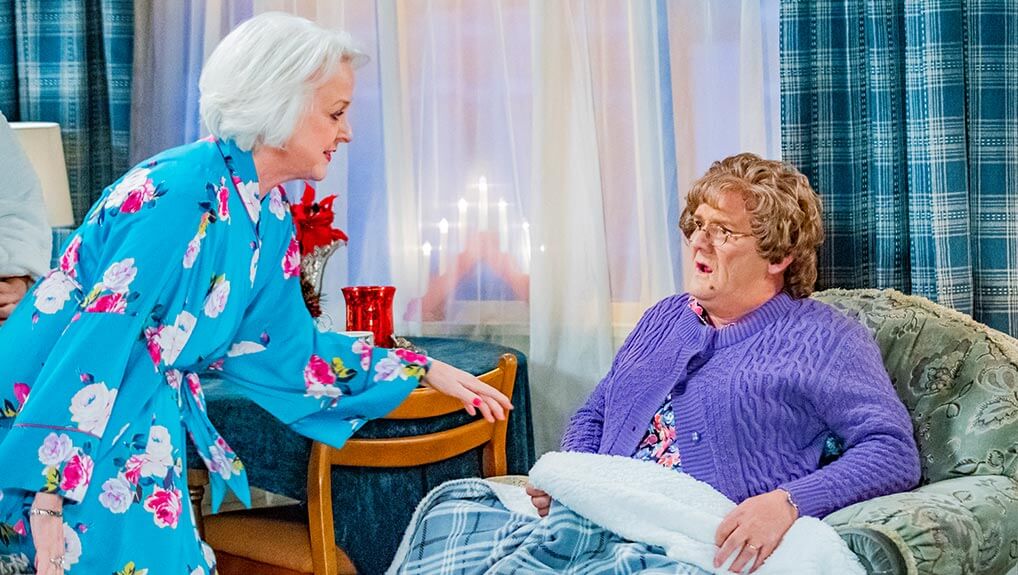 Then, the week after, on Friday the 23rd of December at 20:00 tune in for another episode! It's a wonderful life Mammy has lived, but it doesn't always feel that way… Mrs Brown feels as though she always does the wrong thing, no matter how hard she tries. Mark (Pat Shields), Betty (Amanda Woods), Winnie (Eilish O'Carroll) and Cathy are all angry at her for various reasons. Betty's annoyed that she gave money to Bono, Mark is annoyed that she didn't listen to Betty, Winne thinks Agnes doesn't care about her and Cathy thinks that she's far too nosy. Would it be better if Agnes had never been born?
When an angel in training turns up and offers to show Agnes what her life would be like if she'd never been born, Agnes embarks on a journey in a world she barely recognises. Will things return to normal in time for Christmas?
Don't miss the final installment of the Mrs Brown's Boy's Christmas bonanza on Friday the 30th of December at 20:00. It's Christmas once again in the Brown household, and the Brown family are adjusting to life after covid. It will never be quiet again! Mrs Brown has a new tree, Grandad (Dermot O'Neill) is suffering from a new illness and Buster and Dermot both have new jobs. There's a lot going on this Christmas, chaos is never far away in the Brown household!. 
Winnie and Agnes have both entered a competition to perform an alternative Queen's speech and are waiting to hear if they've won. Meanwhile, Father Damien turns to Agnes for some festive advice…
All this and more on BBC BRIT this festive season.
 
Alessandra Thom